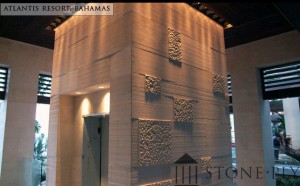 StonePly is the premier manufacturer and supplier of composite, natural stone paneling around the world.
The StonePly Team
When you choose StonePly, you not only get one of the finest stone composite panels in the world, you also gain access to the expertise of StonePly's world class team of designers, petrologists, technicians and quality testers. With StonePly's expert team, you can be sure that your stone composite panels have been quarried, fabricated and tested by the best in the field. If you ever have a question about how to use our product, or how to implement it in a particular project, our pro team is here to assist. Our years of experience with architects, specifiers, developers, surveyors and other construction specialists means that we are well equipped to help you make your StonePly project a success.
Experience and Manufacturing Facilities
A subsidiary of The Stromberg Group, StonePly has learned from some of the best in the business of composites. Stromberg's fine craftsmanship and innovative problem solving are world renowned, and are evidenced in their growing list of prestigious, international clients including:
The Atlantis Resort
US embassies
Caesar's Palace
The US Capitol
The Smithsonian
Disney
Hundreds of projects around the globe
Sprouting from a small town in the USA, The Stromberg Group has grown to include five factories. Four of the factories are located in the US and service primarily the American, Middle Eastern and European markets. The fifth is an Asian factory that services primarily the Pacific Rim market. Altogether, these factories account for a production capacity of over 15,000 square meters per month; which allows them to provide for their many national and international contracts.
The company is able to provide customers with a quotation for the following services:
Ex-works
UK delivery
Direct delivery to most international locations
Selection
By choosing StonePly, you choose freedom – the freedom to build with virtually any variety of stone from nearly all of the world's quarries. Although the original StonePly is formed by grafting natural stone panels onto an aluminum honeycomb backing, other variants of StonePly exist including: natural stone on glass, fiberglass or aluminum composite.
Please feel free to contact us if you are interested in using StonePly, or you simply want to know more about this product.